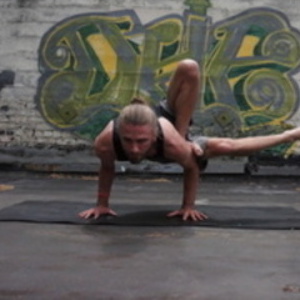 James Kiernan – Montgomery Village, MD
"I grew up where in encounters with everyday people were rough, because a lot of them were just not happy inside.  If you don't 'grow a spine' people would and could walk all over you. This influenced my personality and mindset growing up, and inside I was just generally not a very happy person but I could never figure out why. When I moved to California, it took 8 years of a steadily increasing practice to realize that I need to dismantle the vast wall that I built for my first twenty something years.  The realization of these awful patterns I've developed and held on to for so long.  I would have never have been able to even recognize many of them had I never stepped onto a mat.
Yoga has become a positive snowball in my life that is now gaining momentum down this mountain.  Something deeper is beginning to peek its head around the corner.  Whatever it is I am truly excited to investigate.  Being inside this body and truly enjoying it rather than trying to escape it, has me coming back for more.  I am in the best shape of my life, both mentally and physically, and I am truly excited to see where this journey will go."
http://breathetogetheryoga.com/wp-content/uploads/james-blog.jpg
300
300
James Kiernan
http://breathetogetheryoga.com/wp-content/uploads/bty-logo-3.png
James Kiernan
2015-06-27 02:17:14
2017-09-10 20:25:27
James Kiernan - How has Yoga changed my life?