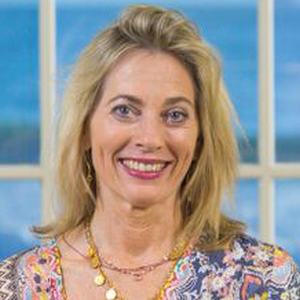 California yoga studio owners, yoga teachers and workshop presenters: 
 My hope in writing this is to educate yoga professionals at all levels in California.
 Have you heard that the California Employment Development Department is targeting yoga studios and yoga teachers trying to make the teacher the employee and the studio the teacher's employer regardless of how many different studios you teach? Do you understand the financial and life changing impact this may cause?
 Historically, most independent yoga studios have operated under the private or independent contractor model with the premise that yoga teachers are running their own business, teach or run their workshop without any supervision, are compensated in a variety of negotiated ways, chose their own schedule, etc. The EDD does not care about these and other legal "independent" factors. The EDD wants studios to be employers and teachers of all varieties to be in an employment relationship.
 We built our studio business model on the private contractor legal foundation; we wanted yoga teachers to have the freedom to create and follow their own initiative. A few years ago the EDD's actions became obvious to yoga studio owners. Breath Los Gatos was one of those studios. So we consulted a lawyer in case we would be audited. We have never dictated or supervised yoga teacher actions. We contract with professionals on various discussed and agreed terms and conditions. We believed we created a very good private contractor business model.
 The EDD has audited two studios in our area that we knew of; both lost their cases. Two years ago, the EDD sent a notice of "employment tax audit" to Breathe Los Gatos. 
 We wanted assistance, so we contacted Yoga Alliance. Since teachers at Breathe Los Gatos have paid thousands of dollars in dues, many for over a decade, we hoped that they were working to protect yoga studios and teachers independent status within our California government. The YA President returned our email saying YA offered an online course to determine if your studio should consider switching to the employer/employee model. Not much assistance. 
 So we contracted with an attorney specializing in independent contractor issues to present our case to the state. We and our attorney have analyzed our business model: Breathe Los Gatos contracts with teachers performing a variety of styles of yoga, tai chi and chi gong. The teachers contracting to work through Breathe Los Gatos create and manage their own businesses, are highly trained (at great expense), knowledgeable and experienced, most have been teaching close to ten years, and they teach through contracts with a variety of venues (corporate, private, other studios) throughout the Santa Clara, Santa Cruz County area, and the peninsula, and many teach workshops and at conferences in and outside of the United States. They teach patients in hospitals, the Veterans Administration, and work with prisoners in state prisons. Our model stresses contracts with highly trained professionals.  We purposely do not supervise or direct the manner and means they chose to teach. All these factors support independent contractor status. Also these factors allow us to offer the public a more complete expression of yoga and to a very wide demographic. From the beginning we have aimed to offer "yoga for everyone," and this model makes that possible. 
 We know of no state wide professional organization addressing these issues. If you are interested in starting or joining such an organization, let us know. With enough positive response, maybe we could start something in that area.
 In the meantime, we're writing from our own experience. Hopefully the above information and the below suggestions may save you and your studio(s) from our suffering and exasperation. 
 If you are a teacher bidding or contracting for scheduled times at a studio, you may want to consider:
·      Create a fictitious business name for your business. (Go on line and check with your local County Clerk. Find how simple this is.)
·      Read enough about your (any) business so you understand the basics. (Every business makes profit or loss. Keep records [revenue and business expenses] and have your tax preparer complete a Schedule C for your Federal 1040.)
·      Every scheduled class you accept creates a contract for you to perform your professional services timely during that short time. (Failure to perform is a breach of your contract and subjects you to damages you cause.)
·      You may perform your services at many different studios (including your own – privates or whatever) when you want.
·      Negotiate your compensation; even rent a studio's room for your own students.
·      Keep track of the amount you earn from each class. Then prepare and send your business invoice to the studio.
·      Advertise by word of mouth, website, flyers, newsletters, etc.
·      Remember you are not an employee – do not act like one.
 If you own a studio and contract with yoga teachers as independent contractors, look at the above and treat those independent contractor businesses like a business/independent contractor. If you treat them like an employee, you will be their employer.
 If a studio faces an EDD employment tax audit: you need an attorney who knows that special law and the EDD; you will pay exorbitant legal fees, live under the stress of a long drawn out audit process. (And likely lose the audit according to the EDD anyway. They do not necessarily follow that law. There are appeals.) That whole audit process and with ultimate assessment could cost tens and sometimes hundreds of thousands of dollars. Our advice is do not pretend that this issue doesn't affect you. You will eventually be audited. Talk to an attorney about either converting to the employer/employee model or strengthen the studio's independent contractor relationship with its yoga teachers in case of an EDD employment tax audit. Whether or not you've known about this, we highly recommend not pretending this issue is just going to go away. Many studios will not survive once they are audited. The process, assessment and aftermath is expensive. 
 Special words for workshop presenters or teacher trainers: Take heed of the above. While you are the most likely yoga teachers to be found by the EDD as independent contractors, there are no guarantees. Ask the studio owner where you contract whether or not that studio is following the hiring employees model or contracting with independent contractors model. Be sure you are filing invoices in order to be paid. Be sure the independent contractor relationship between you and the studio is clear. 
 Generally speaking, evidence suggests the California EDD wants to convert yoga studio/teacher relationships to employer/employee regardless of what the studio/teacher may want and may think they have created. While I can understand their impetus, (i. e., easier to collect taxes) and we may be able to live with that, we do object to the way the EDD is implementing their change. Make the rules clear and allow the companies that follow the rules to maintain independent contractor status. Don't penalize all yoga businesses, including those that do follow the rules.
 A new highly reputable study was published last week stating that yoga was an effective anti-depressant in relieving depression. Yoga and mindfulness based practices save all of us millions of dollars in taxpayer money. We have high hopes that those running the EDD and overseeing the EDD auditors get to know the industry and the benefits it bestows on the yoga public. Perhaps then EDD could lighten up by applying the law to yoga businesses that effectively benefit thousands of residents at relatively low cost and no tax dollars. California could actually decrease medical costs while benefiting thousands of resident yoga students and teachers by following the law.  
 Breathe Los Gatos is well within the EDD audit process and will receive word soon – assessment or no assessment. So it's too late for us. But it's not too late for you. If you know yoga teachers or studio owners, please send this to them. I'd love to save anyone from having to go through this experience. 
 Jennifer Prugh
Owner, Breathe Los Gatos 
http://breathetogetheryoga.com/wp-content/uploads/jennprugh4.png
300
300
Jennifer Prugh
http://breathetogetheryoga.com/wp-content/uploads/bty-logo-3.png
Jennifer Prugh
2016-07-06 04:57:32
2017-09-10 20:14:11
A Letter to California Yoga Studio Owners, Yoga Teachers & Workshop Presenters