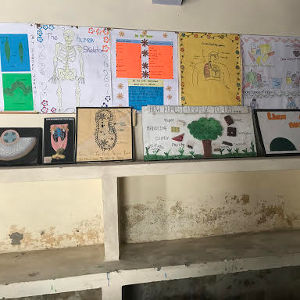 During our last trip to India in April, we visited Clement Town, a small Tibetan enclave in northern India and the home of Tibetan refugees who settled there after they were exiled from their country. A number of people at BTY have sponsored children through TCEF and they had the chance to meet the children they sponsor. It was a moving experience that none of us will forget.
I learned on this trip that the Tibetans have been incredibly successful at building and educating children. Their goals now are to improve the quality of education so our kids can thrive as adults.
I've been working to sponsor Tibetan children's education. The Tibetan culture has contributed to my understanding of our yoga practice. Through the Tibetans, I have learned fundamental principles that are simply part of their daily lives, such as loving kindness, compassion and mindfulness.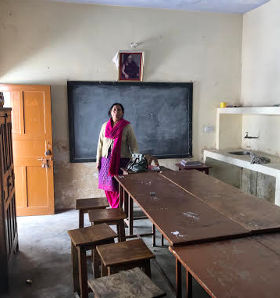 Every few years we take on a project to improve the lives of these kids, step by step. What we learned this trip is that their science program is run by Rekha Gupta, who has been teaching inside these walls for thirty years. She has no equipment whatsoever to teach science. She teaches scientific principles by telling stories. Her dream is to have an actual lab.
Because we have such a strong affiliation with TCEF and we are in Silicon Valley, I'd like to build a science program. I can see taking groups from our home to theirs, contributing first hand to their education.
The school has assembled a thorough list of supplies, which includes shelves and counters, that in total, comes to $6,000. If you feel moved, would you consider donating to TCEF? You can help in a number of ways.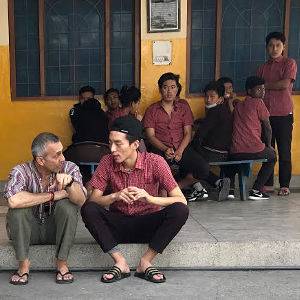 Write a check directly to the Tibetan Children's Education Foundation or contact Karma@tibetchild.org to make a tax-deductible contribution.
Make a cash donation of any amount you like at the front desk. We have a big bowl out.
Sponsor a child's education. It's incredibly fulfilling, it costs $45 a month, and Karma Tensum will match you up with your child.
Thanks to those who have over the years, supported this mission and changed the lives of these children and their families.
Love,
Jennifer
http://breathetogetheryoga.com/wp-content/uploads/clement_town4.jpg
300
300
Jennifer Prugh
http://breathetogetheryoga.com/wp-content/uploads/bty-logo-3.png
Jennifer Prugh
2017-07-06 20:43:40
2017-09-10 20:08:26
Our Summer Science Project!