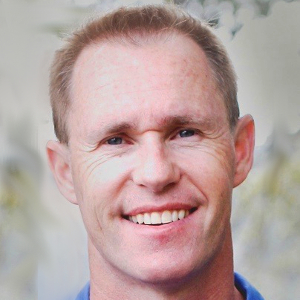 Adam first used Dao Yin yoga to help rehabilitate a back injury over 20 years ago. After living in Africa, Europe and the Caribbean and working for many years as a stuntman, executive protection specialist and personal trainer, he returned to yoga to complement his extreme fitness workouts and sports. Adam has been involved in exercise science since 1990 and owned his own wellness center in Colorado and has trained various demographics from children to Para-Olympic athletes to seniors. He spent time training in yoga with John McAffee in his Colorado yoga mandiram, is a certified Vinyasa instructor through Mark Stephens of Santa Cruz Yoga and holds various other fitness certifications. His key ingredient is strict alignment to maintain a safe practice using biomechanics and a slow, comfortable breath controlled pace. Expect to be challenged at your own level in Adam's classes. Rumor has it he once played AC/DC in Savasana.
He also has extensive experience in various martial arts especially tai chi. Adam teaches both classical tai chi and the new TaijiFit™ program, which allows beginners to flow and develop synergy from day one without having to learn the complicated forms traditionally taught.
In his spare time, Adam enjoys horse riding, kayaking, hiking, mountain biking, skiing, paddleboarding, motorbike riding and various other outdoor activities.