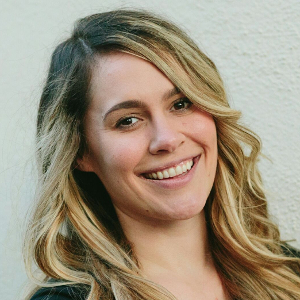 Alexandra has been practicing yoga since 2006. It began during the trying times of college life in Santa Barbara, California. The challenges of balancing school, extracurricular activities, and personal goals suddenly became more manageable as her practice on the mat began to develop. Her first classes were taught by Eddie Ellner at Yoga Soup in Santa Barbara. It was here that she learned the power of breath awareness and how to access the truths of the heart through an ever unfolding practice of asana and meditation.
She received her 200 hour certification through Ashiyana Yoga Center in Goa, India in 2011 where she was in the company of individuals from over 13 different countries helping to define her own unique style. While maintaining and constantly expanding her knowledge of yogic traditions, she is also a committed believer in staying true to one's own interpretation of yoga. The yoga she shares is a culmination of inspiration from many different teachers and modalities including (but not limited to) Mark Whitwell, Giselle Mari, Kathryn Budig, Carmen Aguilar, and Dana Flynn. She is currently working towards completion of her 500 hour JOY of Yoga certification with Jennifer Prugh.
As a musician and performance artist, her yogic expression is in constant evolution. Her classes are rooted in tradition but illuminated by contemporary music and lifestyle.
A dedicated servant to the planet and to the whole of humanity, Alexandra is deeply in tune with the the Earth and finds wisdom through a variety of spiritual practices including Peruvian shamanism, Native American traditions, and Egyptian mysticism. She is also a Level II Reiki practitioner. Her endeavors support the work of the non-profit  http://www.sierraclub.org/