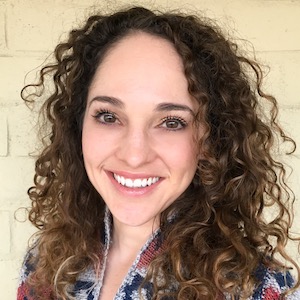 Carmen first discovered yoga in 2002 as a college student at UCSD where she earned a degree in Psychology. What began as "just another workout" slowly unfolded into a journey of personal growth that challenged some of her deepest held beliefs, informing her career in Human Resources and relationships on every level.

A lifelong athlete, she has been a competitive swimmer, ballroom dancer, and martial artist. Athletics became a way for her to withdraw from the senses and enter a space of moving meditation. As a Yoga Teacher, her wish is for her students to experience that transcendent space that exists when we simply let go and combine body, breath, and movement.
Carmen is RYT200 certified and is currently training towards 500hr certification with Jennifer Prugh. When she is not serving her local community, Carmen supports the people and animals of her homeland through Unidos Por Puerto Rico and The Sato Project.