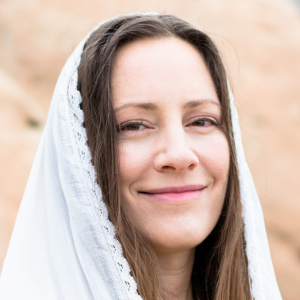 Charanpal is a KRI-certified Kundalini Yoga Teacher, Spiritual Psychologist, Khalsa Way Prenatal Educator, and recording artist. She began her yogic journey in 1996 while in college as a dance major. It was Hatha and Iyengar that saved her sore muscles and bones from the rigorous lifestyle that dancing for so many hours led to, and before long, she made the transition from dancer to yogi.
Charanpal grew curious about Kundalini Yoga. The very first class she experienced was an emotional one; feeling an overwhelming sense that she had found what she was looking for her entire life. Being a singer, it was especially heart-warming to integrate chanting into class. Due to the teachings of Yogi Bhajan, who brought Kundalini Yoga to the west, she found she was able to meditate and calm the mind in a way she wasn't able to previously. She was struck by how different Kundalini was from the lineages she had grown accustomed to, but felt their differences complimented each other perfectly.
Charanpal studied with Gurmukh, Harijiwan, and Tej at Golden Bridge in Los Angeles. In Rishikesh, India, she furthered her studies with Gurmukh and began her level two training.
In striving to retain the purity and potency of the teachings of Yogi Bhajan, Charanpal wears all white, and a head covering while teaching. White is to enhance the aura and presence of a teacher. Wearing a head covering helps her feel centered and focused, and elevates the energetics of the body to the level of the crown.
Charanpal is a graduate from the University of Santa Monica, with a master's degree in Spiritual Psychology. She specializes in Gestalt Therapy and Neuro-Linguistic Programming. While in India, she fell in love with the children at Sri Ram Orphanage, the home that Baba Hari Dass founded in affiliation with the Mt. Madonna Center. It gives her great pleasure to donate to the orphans, whom she felt were the true embodiment of pure love.