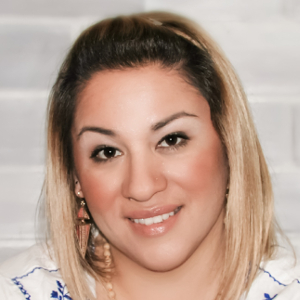 Christina Perez-Martin, 200Hr- RYT, PRYT, Doula; finds solace in her yoga practice as she balances family and career. A mom of two children and two teenagers, her teachings are often inspired by motherhood, and the many roles woman balance today.
While teaching yoga in Juvenile Hall Santa Clara County she was inspired by the pregnant teens, who regardless of given their situation, inquired to learn prenatal yoga in order to benefit the health of their baby.
Christina has facilitated youth intervention and educational programing for many community based organizations: City Year Silicon Valley, Clean Slate San Jose, Restorative Justice Santa Clara County, MACSA, YWCA Rape- Crisis Center, Santa Cruz Juvenile Probation, and Catholic Charities- Youth Eduction. Combining her two strengths, yoga and youth services, she began to study yoga intensively with the intention to bring "yoga" to the community.
Christina received her 200hr RYT in 2012; she completes her 500Hr RYT January of 2015 under the guidance of Jennifer Prugh founder of Joy of Yoga. She is the prenatal educator for Breathe Together Yoga and a faculty member of JOY of Yoga's teacher training program. Certified as a PRYT she studied with Jennifer More and went on to receive her Doula training through Dolphin Doula.
Her innate ability to nurture has been a support for her prenatal and doula clients; while helping them prepare physically and emotionally. Christina encompasses a soulful connection to people and community. Her strength and passion for life is conveyed through her teachings as she aims to inspire a world where all worlds fit.