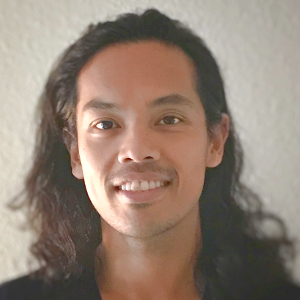 Earl started a consistent asana practice while living in Boston for graduate school. After moving to the Bay Area for work, he dedicated more time to learning about yoga and is a 500hr registered yoga teacher (RYT). Earl's practice has taken him to India twice (so far), Dharamsala in 2012 and Mysore in 2015.
Earl continues to practice via the Ashtanga Yoga method. Always a student, he is grateful for the many teachers and practitioners he has had the privilege of studying with.
Outside of practicing and teaching yoga, Earl is a process engineer in the biotech industry.
The Mundaka Upanishad says, "The Lord of Love shines in the hearts of all. Seeing him in all creatures, the wise forget themselves in the service of all." To this end, Earl is an Operation Shanti Ambassador and also supports Citizen Schools and California State Parks Foundation.