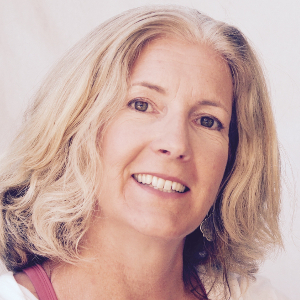 Heather's eclectic and all-inclusive perspective provides a yoga practice accessible to everyBODY. She believes that in our pursuit of flexibility, one must approach postures with an open mind and be willing to adapt and accommodate to the moment, abilities, and range of motion. She elevates with inherent lightness and genuine heart to heart connection. Kindness is intrinsic to her offerings. She invites one along a practical path direct to an inner experience in the midst of ordinary life on and off the yoga mat.
Heather's mission is to invoke one's own warmth and contentment that occurs when we align with it. Even if it's a glimpse of peace at first, she is dedicated to equip others for skillfully meeting the challenge of everyday life by living from the inside out. She integrates the wisdom of traditional yoga, current science and social phycology to demystify the ancient technology making it relevant to everyone today. She offers a safe and welcoming practice for those first time to yoga and anyone pursuing optimum health and wellness.
She is a certified 500-hour level teacher. Humbly she has served 10 years of diverse yoga offerings. Immersed in various yoga methodologies ranging from dynamic fitness to therapeutic healing. Offering both a still contemplative practice as well as an outgoing wider scope, practicing yoga in the community as action in service or seva.
She is grateful for her many influential yoga teachers and contemplative guides including Jennifer Prugh who provided rich content and environment to birth the teacher within.