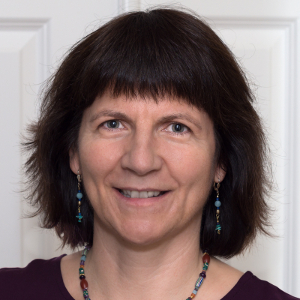 Judith has loved the transformation that takes place on the mat ever since she took her first yoga class in 2003. Besides becoming stronger in body, the most important transformation is the one of the mind which happens every time she practices yoga, making her feel present in the moment and at home in her body.
Yoga helped Judith to stay focused on her work as a hardware engineer and to experience giving birth to her daughter, with full awareness and joy, yet without medication. It took a few years into motherhood for her to allow herself to let go of her engineering passion and follow her other passions to become certified as a yoga teacher, and dive deeper in a holistic lifestyle based on food and nutrition.
Judith earned her 200 hour yoga teacher training certificate at Avalon Art & Yoga Center in Palo Alto, California in 2009. In 2015 she completed her 500 hour certification through Jennifer Prugh's "Joy of Yoga" teacher training at Breathe in Los Gatos, California. Her graduation workshop was a talk about the work of Weston A. Price and his findings about the relationship between nutrient dense food and excellent health.
Judith's yoga classes focus on alignment and breath, and encourage development of individual body awareness leading to a safe practice for her students in a nourishing way. During her 500 hour training she assisted in yoga for cancer survivorship classes taught by Lorien Neargarder. This experience expanded her ability to adapt the practice to include students with a variety of abilities and physical limitations.
Judith supports Heifer (http://www.heifer.org/).