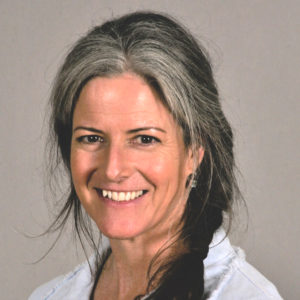 I have been teaching yoga for over 20 years, practicing even longer. I started a long time ago, in a land not that far away (30 years ago, South Pasadena, CA). Yoga was not ubiquitous in our world at that time. My then boyfriend worked at the Francis Howard Goldwyn – Hollywood Library and was able to proffer me a VHS copy of Raquel Welch in a zebra striped one-piece swimsuit leading what turned out to be Bikram's patented sequence of poses. She got sued, I got hooked.
Over the decades I have been fortunate to learn from many amazing teachers in a variety of 'styles' of practice, for the past six years I have practiced and studied intensively with Mark Horner in Shadow Yoga, and Ashtanga Yoga with Erika Abrahamian and Mojdeh Z. The classes I teach place an emphasis on form and slowly flow through traditional yoga with a focus on building strength, mobile, functional legs & feet, and core integration. Classes vary and may be peppered with Tai Chi inspired movement, muscle toning, and cardio bursts, but always with the goal of building the vital components of Yoga: breath, bandha, and dristi. Generally, the format of the class will be warm-up, flow & tone, mobility, inversion, pranayama/sitting, savasana.
People come to practice for a multitude of reasons. The great thing about yoga is that it can meet the practitioner where they are at and get them to their goals. It is also important to know that there is a purpose to practice, I try to communicate and emphasize both the cultivation and potency of the subtle inner work.