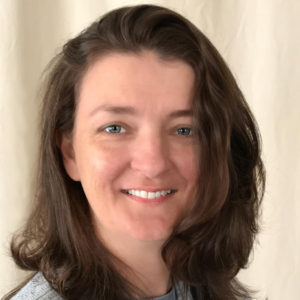 I attended my first yoga classes in the 90s in London, but it wasn't until 10 years ago where I settled into a regular practice. A few years later, a serious health issue propelled me to dive deeper into these body/mind practices, and I discovered Breathe Together, along with Qigong and Taiji. I instantly felt at home with the Daoist practices, despite not knowing what I was doing (I was the one in the back of class, flailing around!). These practices taught me structure and alignment, and how to use my own body as a frame of reference, something that had been missing from those early yoga classes for me. It was like learning to fish, rather than being given a meal.
I've been teaching in different forms on a variety of subjects from science to scuba diving to meditation. I took my first teacher training in 2012, as a way to understand the Qigong more deeply, without the intention of teaching these Daoist practices at first. A friend, recovering from cancer, asked me to teach her Qigong in 2013 and I've been teaching ever since. I've added Taiji and Daoist yoga to my offerings and have been teaching weekly privates, corporate and public classes around the Bay Area.
I simply love sharing material that has made such a difference to my own life, and passing these tools along to others. You'll find my style practical, encouraging and hopefully fun too! I've studied healing techniques from several different cultures, and maintain a healing practice in Willow Glen, where I focus on helping people release the past, find their own strength, and create a way forward. I fell in love with prayer beads as a child, and one of my passions is creating gemstone malas.
I count fish for fun – It's a real thing! As a scuba diver, I'm passionate about the oceans, and keeping them healthy for generations to come. Check out the work at: http://www.reefcheck.org/