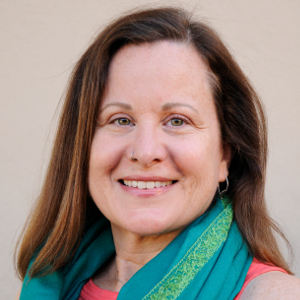 I first began practicing yoga in 2001 following the loss of my first child. My first teacher would start every class with pranayam, followed by seated poses and end with meditation. I loved the practice, it was so healing. After leaving Virginia it was a few years before I found a studio to attend. The first class I attended in an actual studio was a hot class, all of the walls had mirrors – I didn't like it at all. Fortunately, I tried another class at the same studio, it was in a different room with a different instructor and I felt I had found my place. Then it was time to move to California.
Many years went by, I would occasionally practice with a DVD, but following a diagnosis and treatment for stage 3 breast cancer I knew I needed to start practicing again. I began practicing at Breathe Together.
After many years of an on again off again practice – always returning when I was at a point in my life where I needed healing – I decided to take the Yoga teacher training. I wasn't sure I'd ever teach, but I knew I wanted to deepen my knowledge and understanding of the practice, and I wanted to be able to maintain the grounded peaceful feeling I felt on my mat while I was moving through the world.
What I've learned from teacher training and through practicing at BTY is, every class and every style of practice can be meditative and beneficial. Your practice can change with you, and as you need it to. This is what I want most to share with all of my students.