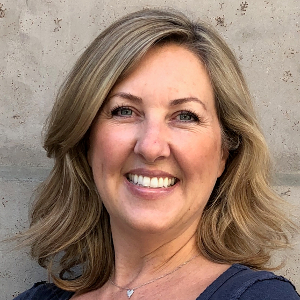 Ursula loves kids! She is a proud mother of 2 sons who are in college already. Yoga has been an important part in her life for 20 years. She decided to dive deeper and wanted to share the gift of yoga. After completing her teacher training with Kenny Graham and Samantha Matthews it became clear to her, that she was called to teach yoga to children and teenagers. She continually trained with many master teachers in different parts of the country.
Sharing the gift of yoga with kids and teenagers is one of her true passions in life. She started teaching at Breathe Together Yoga 6 years ago.
In her classes Ursula focuses on promoting self-awareness, self-esteem, body awareness and self-love. She is known for her joyful and loving energy and her sense of humor. Meeting her students where they are at physically and emotionally is key to her. In her classroom she provides a playful atmosphere that helps her students learn about all aspects of yoga while creating a safe community. She teaches her students as if they were adults and tailors her classes to her students' needs. Her students learn that yoga is a relationship that is built between the body, the mind and the breath.