30 Hour Restorative Intensive
Joanne Varni
Friday, September 21st – Sunday, September 23rd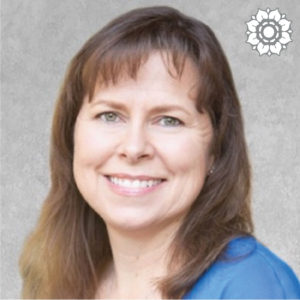 During this 30-hour intensive, held over two weekends, you will learn the benefits and basic information for teaching restorative yoga, including sequencing and modifications, breath work, hands on adjustments, language and instruction, the history of restorative yoga, and using props effectively.
This intensive is appropriate for those who wish to teach restorative yoga, learn restorative techniques that can be applied to a more dynamic class, or to increase your understanding and implementation of your personal restorative practice. You will also learn how to work with variety of students including, those with stress, anxiety, and emotional trauma, and those returning to their practice due to injury or surgery as well as other physical limitations.
Restorative yoga allows the body to slow down into a rest and recovery state, offers the body a way to decompress, and offers a type of rest that is distinct from sleep. Restorative yoga uses props to allow for longer, more comfortable holds so the body can rest by slowing down the systems in the body including heart rate and blood pressure as well as gently stretching the fascia and other deeper, connective tissues to release tension caused by stress and anxiety, enhance the immune or "rest and recovery" systems, balance the nervous system, increase flexibility, and still the "vritti" also known as chatter of the mind.
The first weekend will consist of lecture on the causes and effects of stress, anxiety, and trauma to our emotional, energetic, mental, and physical bodies. We will take a closer look at the nervous system and the causes of deregulation. You will learn a series of restorative asanas and how to use restorative props including bolsters, blocks, straps, walls, and sandbags. You will learn the importance of language and how to create and maintain a healing environment. During the second weekend, you will be introduced to a variation of therapeutic techniques and asanas that allow tension to release, hydrating, lengthening and softening the psoas muscles and the fascia which are an integral part of our physical and emotional well being.
Course Topics
Lecture, asana practice, discussion, partner work with practice teaching (homework will be given in between intensive weekends).
Information on the physical and emotional benefits of restorative yoga
Introduction to restorative poses and the benefits or target area for each pose
How to support poses with props
The art of sequencing for restorative yoga including music, sound healing, visualization, pranayama, and essential oil
How to create a soothing and safe class setting
Assists and hands on healing
Adjusting postures for people with physical limitations (such as pregnancy)
Finding your restorative teaching voice
Introduction to therapeutic techniques specifically designed for psoas health which enhance our ability to rest and recover
Booklet, which will include sample sequences, suggested reading, and music suggestions
Discussion for self-care for those who teach
Throughout both weekends, you will learn how to incorporate pranayama, visualization, and meditation techniques. You will learn how to sequence a class and the use of hands on adjustments and healing, using alternative postures due to limitations including pregnancy. We will also discuss the importance of finding your voice (when to speak and when to stay quiet), self-care, and aromatherapy. Both weekends will consist of lecture, asana practice, discussion, and partner work. You will leave with a booklet, which will include sample sequences, suggested reading, and music suggestions.
Schedule
Friday, September 21st | 6pm – 9pm
Saturday, September 22nd | 12:30pm – 9pm
Sunday, September 23rd | 1:15pm – 4:45pm
Friday, September 28th | 6pm – 9pm
Saturday, September 29th | 12:30pm – 9pm
Sunday, September 30th | 1:15pm – 4:45pm
General

$570

Early-Bird

$510

(through September 3)