Advanced Aerial: Wraps, Drops, & Sequencing
Pearl Wang

Friday, November 16th | 6:30pm – 8:30pm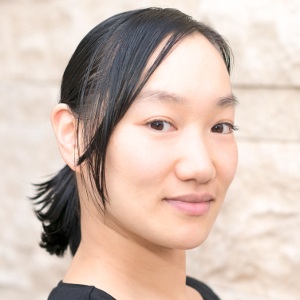 Do you yearn for more flips in Flying Lotus™ class? Or maybe you simply want to learn all of the ways you can wrap the aerial hammock around you, taking your practice higher and higher. This workshop will teach you more ways to wrap the fabric so that we can explore fun drops. We will also build on what we have learned in previous workshops and start putting it all together.
Advanced Aerial will challenge your strength and flexibility as you explore new ways to find your way into the fabric and float above the earth. Come ready with a little trust, a willing spirit, and lots of energy to explore postures that will expand your horizons before dropping you into a well-deserved savasana.
This is the last of a series of 3 workshops that can be taken individually or together. If taken together, it will give you the chance to build upon what you have learned previously.
This workshop is open to experienced aerial students (those who have taken 10+ classes) or have permission from the instructor.
Schedule
Friday, April 20 | 6:30 – 8:30 pm | Backbends & Splits
Friday, Oct. 12 | 6:30 – 8:30 pm | Flips, Wraps, & Inversions
Friday, Nov. 16 | 6:30 – 8:30 pm | Wraps, Drops, & Sequencing
General

$55

Members

$45

Early-Bird

$45

through 10/29

All Three Workshops

$125