Ashtanga Vinyasa Yoga Mysore Immersion
Mojdeh Z
Monday, January 8 – Sunday, January 28
7am – 7:45am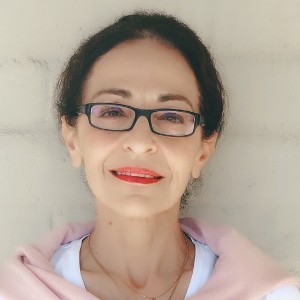 This three week long immersion is designed to provide the participants a step-by-step guide to learn Mysore Style Ashtanga Vinyasa Yoga. "Mysore Style" refers to the traditional way Ashtanga Vinyasa yoga is still taught in Mysore, India. The essence of this type of yoga practice is to encourage the practitioner to follow the rhythm of her and/or his breath. The students will first learn the basics of posture, breath, and movement and gradually will advance into more challenging poses.
The intention of the immersion is to instruct the students through the various aspects of Ashtanga Vinyasa Yoga including posture, breathing, and meditation. At first, the students will learn the elements of Surya Namaskar (Sun Salutation) forms A and B, which are the foundation of Ashtanga Vinyasa Yoga and establish the basic form and flow of the greater series of postures. From there, the students will be introduced to standing, some of the seated, as well as finishing postures. The students will learn the dynamics of Vinyasa. Vinyasa is the synchronization of breath and movement. Through this conscious synchronization, one enters a meditative state while practicing Ashtanga Vinyasa Yoga. During each session, students will be led through the postures and then they will be asked to perform the postures on their own.
Schedule
Mondays, Tuesdays, and Wednesdays in the Mysore room | 7am – 7:45am
Participants will be able to attend the Led Primary for Beginners on Sundays Jan 14, 21, and 28 for free.
Space limited to 8 students.