Balancing the Chakras: A Practical Toolkit
Yogi Sikri
Monday, January 1st | 6:00pm – 7:30pm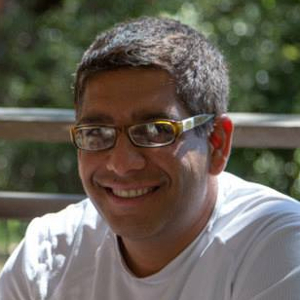 The chakras are energy centers in our bodies through which energy flows. They can be considered as a model for bringing balance to our lives at a physical, emotion and consciousness level. So how do we identify the chakras? and more importantly, how do we identify chakras that are blocked or weak and open them in order to bring more balance in our lives.
We will use a combination of physical asanas, mantras and a unique visualization meditation routine to identify and open the energy centers in the body for bringing greater balance.
About Yogi Sikri: Yogi combines movement, yoga and meditation in a unique practice that he created from years of learning in India, New Jersey and California, including at Breathe Together Yoga. Yogi experienced the profound impact of Chakra balancing, when the practice revealed a weak energy center in the manipura chakra, that was blocking his practice(on the mat and in the world) to expand to its full potential. He has since used his experience to teach the community some practical ways to identify and open to their true potential.