Be Kind; Learn to Rewind
Christina Roberts Enneking and Amitabhan
Saturday, April 7 | 1:30pm – 4:30pm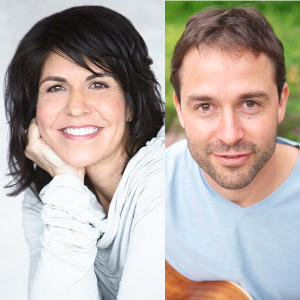 Come explore what happens in life when we return to our natural state, and listen to the soul voice that guides us for better grounding, more creative energy, focused devotion to a cause, and opening to an abundance of free-flowing love and intuition. This workshop combines effective coaching and visualization tools, mindful movement with chakra balancing, and settling into your inner truth with live music and mantras. Align your actions with deeper meaning/purpose and learn how to cultivate self-love practices for maximizing flow. It's time to listen and ignite your whole body into this thing called beloved state called life … and create the soulful, blessing-rich life YOU are destined to live.
What To Bring
Journal and writing utensil
Yoga mat
Open to All Levels
About Christina Roberts Enneking
Christina Roberts Enneking, E-RYT 500 is dedicated yogini and corporate consultant/coach living and working in Silicon Valley, California. Christina has been practicing yoga for over two decades and teaching yoga and mindfulness for adults and youth since 2008. Her yoga teaching style blends vinyasa flow, spirituality, philosophy, qi-gong, reiki healing, and mindfulness practices.
About Ami (Amitabhan)
Ami (Amitabhan) shares his music at retreats, yoga studios, and at concerts across the US and into Canada.  A long-time meditator and former yoga instructor, he especially loves connecting people to the peace that lives within.  
wwwamitabhan.com
General

$75

Members

$60

Early-Bird

$60

Members / Early bird until March 20th