Creativity with Props
Courtney Krishnamurthy
Friday, June 8th – Sunday, June 10th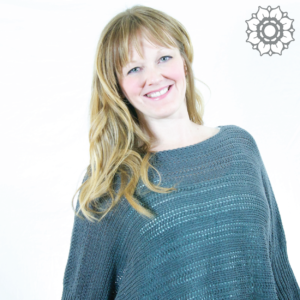 Props are more than a support; they can breathe new life into your yoga practice. In this immersion, we will look at a variety of ways props can enhance the practice, from support and assistance to challenging you, providing feedback on your alignment, opening up possibilities in asanas both familiar and new. This course will cover the more traditional props found in the yoga studio, such as blankets, bolsters, blocks and straps, everyday props found in any setting, such as chairs, walls, desks, and more specialized props such as the yoga wheel, yoga egg, and the aerial yoga hammock.
Over the course of this weekend as we explore the variety of props at our disposal, we'll discuss which props are better suited to different categories of asanas and purposes, and we'll learn how to integrate props seamlessly and safely into our personal practice, into private sessions, and into larger classes. Despite the variety of options we will explore, the goal will always be a simple one – to deepen our awareness as we explore the sensations of the present moment.
Whether you are a teacher or an avid student of yoga, this immersion will provide you with new ideas of how props can enhance your yoga practice.
Course Topics
How to utilize a wide variety of props including the yoga wheel and the yoga hammock as well as everyday objects (walls, chairs, tables)
The differences between using props in a private or semi-private session versus in a class setting
Learn to see which bodies need props and how to introduce them
The best languaging to use with your students to entice usage of props when needed
Safety precautions with props
Seamless integration of props into your class and teaching style
Schedule
Friday, June 8th | 6pm – 9pm
Saturday, June 9th | 12:30pm – 9pm
Sunday, June 10th | 1:15pm – 4:45pm
General

$285

Early-Bird

$255

(through May 21)