Feeding Your Demons®
Lopön Chandra Easton
Sunday, April 22nd | 1:30pm – 4:30pm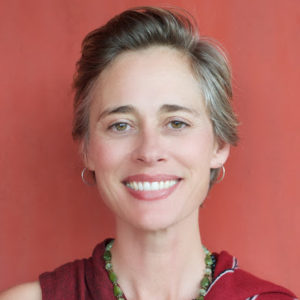 Feeding Your Demons® is a five-step process developed by Lama Tsultrim Allione and based on the Tibetan Buddhist practice of Chöd by which we learn to feed rather than fight our so-called demons as a means to liberate our energetic and emotional blockages. Demons in this context are not ghosts or goblins, but rather, they are our negative emotions, fears, illnesses, and self-defeating patterns. When Machig Labdrön, the 11th century Tibetan Yogini who founded the Chöd lineage, was asked to define demons, she replied: "That which is called a demon is not some great black thing that petrifies whoever sees it. A demon is anything that obstructs the achievement of freedom…"
All are welcome.
"If we fight our demons, they grow stronger. But if we feed them, nurture them, we can free ourselves from the battle." – Lama Tsultrim Allione, author of Feeding Your Demons: Ancient Wisdom for Resolving Inner Conflict
About Lopön Chandra Easton
Lopön Chandra Easton is a teacher and translator of Tibetan Buddhism, focusing on the lineage of the eleventh century yogini, Machig Labdrön, and Lama Tsultrim Allione, founder of Tara Mandala retreat center. She has taught Buddhism and Yoga for thirteen years and co-translated Sublime Dharma: A Compilation of Two Texts on the Great Perfection, published by Vimala Publishing in 2012. Lopön Chandra also teaches Shadow Yoga founded by Shandor Remete. She teaches courses on Buddhism and Shadow Yoga in the San Francisco Bay Area. To learn more, visit ShunyataYoga.com.
General

$75

Members

$60

Early-Bird

$60

through 4/2