Finding Freedom through Nervous System Balancing
Joanne Varni
Saturday, February 3rd | 1:00pm – 4:30pm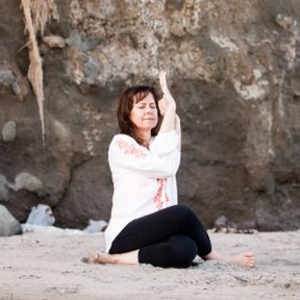 Join Joanne for this popular workshop combining psoas and nervous system heath! Become familiar with the role of the nervous system and psoas muscles in relation to our overall well-being, and discover simple tools to help ground and balance our emotional, mental and physical bodies. Simple, slow, fluid and unforced movement allows us to cultivate inner listening as well as proprioceptive awareness. This listening and awareness, allows us to become more responsive to what our bodies need, which help us to become more awake and peaceful, as well as easing discomfort and pain.
This workshop will consist of lecture and a variety of movements including and influenced by somatic yoga, yin yoga, continuum movement, Feldenkrais, and neurogenic tremoring based on the TREs (tension release exercises). This is an workshop that is suitable for just about anyone.
About Joanne
Joanne is an ERYT500 and earned her certification through Jennifer Prugh's, YA certified "JOY of Yoga" teacher training and is a Level 2 TRE facilitator. Joanne teaches classes, workshops, teacher trainings, as well as running retreats locally and internationally. She is co-founder of the Yoga for Trauma Recovery Program and teaches trauma informed yoga at the VA Hospital in Palo Alto, Menlo Park, and San Jose, California and has voluntarily taught yoga to women incarcerated at the Elmwood Correctional Facility in Milpitas and the Center for Survivors of Torture in San Jose.
General

$80

Members

$70

Early-Bird

$70

through 1/15