Introduction to Ashtanga and Mysore-Style Practice
Earl Solis
Sunday, May 6th | 7:45am – 4:30pm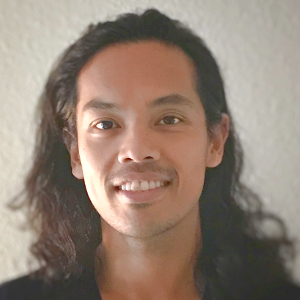 "The full ashtanga system practiced with devotion leads to freedom within one's heart." –​Sri K. ​Pattabhi Jois
If you have practiced vinyasa, flow, power or rocket yoga, you will likely be familiar with the asana sequences of Ashtanga Yoga, a practice method developed and refined by Sri K. Pattabhi Jois (Guruji). Over time, the Ashtanga series have been modified and popularized around the world under a multitude of names. The first asana sequence, or Primary Series, in Ashtanga Yoga is called Yoga Cikitsa, translated as Yoga Therapy. This series aims to purify and heal the body, and ultimately becomes the foundation of one's practice.
This 2-part workshop will focus on the following: (1) Practicing an abridged led Primary Series; (2) Introducing the history, philosophy and lineage of Ashtanga Yoga; (3) Learning important chants and Sanskrit words; (4) Discussing the specifics and subtle aspects of the Primary Series.
7:45am – 9:30am: Led Primary for Beginners with Mojdeh
Under the instruction and guidance of the teacher, students will practice the Ashtanga Primary Series as a group. The intent is to demystify the series and try to learn the essence of the sequence and poses. When we practice Ashtanga Yoga, we start a purification process: we purify the body by practicing the physical asana; we purify the nervous system by the mechanism of controlled breathing; we purify the mind through disciplined focus on the gazing point, or drishti, in each posture.
1:30pm – 4:30pm: Introduction to Ashtanga and Mysore-style Practice with Earl
During this portion of the workshop, students will learn about the history, philosophy and lineage of Ashtanga Yoga, including important chants and Sanskrit words. Looking back at the experience of the Led Primary practice earlier in the day, we will discuss the Primary Series in detail and clarify important aspects of the sequence and poses using visuals and short guided exercises.
At the end of this workshop, you will have the tools you need to move deeper into your practice. All levels of practice are welcome; all will learn.
General

$75

Members

$60

Early-Bird

$60

through 4/18