Joy of Flight Aerial Yoga Teacher Training
Pearl Wang
Friday, July 6th – Sunday, July 8th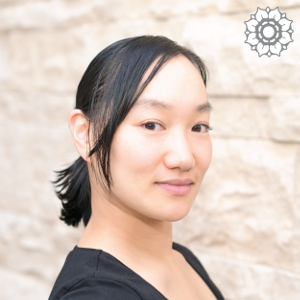 Take your students to new heights in their practice. Aerial yoga offers immense opportunity to heal, strengthen, and stretch the body. Using the aerial hammock as a prop, students can deepen their mat practice and find support in asanas that might otherwise be inaccessible. Beyond the physical aspects, aerial yoga provides the opportunity for students to explore a vast range of emotion, from tapping into the joy and childlike feelings of play and discovery to facing fears while attempting what may seem like the impossible. Aerial yoga offers a fun, safe, and challenging environment so as to encourage participants to reach beyond their boundaries in all aspects of their lives.
This 15-hour immersion will provide a firm grounding in aerial yoga. You will learn the aerial yoga foundational elements, from understanding how to manage the flight environment to the basic building block postures of an aerial practice. This immersion will cover how to set up your flight environment and how to cultivate a feeling of trust and safety with your students.
This course does not include an apprenticeship.
If you would like to teach in the studio environment, it is highly recommended you complete an apprenticeship with Courtney or Pearl to fully understand the implications of managing a large group of students with varying abilities and gain experience teaching and assisting.
If you would like to audition to teach Flying Lotus™ classes, you must complete an apprenticeship. For details, contact Courtney Krishnamurthy or Pearl Wang.
Course Topics
Hammock basics and setup:

Aerial safety precautions, health concerns, and contraindications.
How to set up the aerial environment, how to tie an aerial hammock, setting the hammock height.

Aerial Basics and Asanas:

The building blocks of the basic aerial class.
Basic cueing and aerial terminology.
How to mitigate risks with the hammock.
Review of asanas adapted for the aerial hammock and aerial-specific postures.
The most common aerial sequencing, asana groupings, and aerial transitions.
Recommended Reading
Flying Lotus Aerial Yoga student handbook
Schedule
Friday, July 6th | 6pm – 9pm
Saturday, July 7th | 12:30pm – 9pm
Sunday, July 8th | 1:15pm – 4:45pm
General

$285

Early-Bird

$255

(through 6/18)