Move Better, Feel Better
Yogi Sikri
Monday, January 1st | 2:15pm – 3:45pm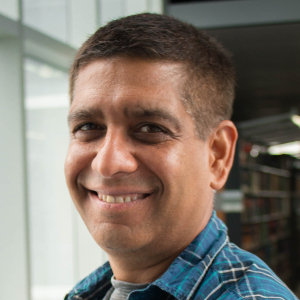 A movement workshop designed for Yoga students and practitioners, on how to optimally use your body and mind in your yoga practice, other physical activities, and handling of repetitive workstyle.
Yogi will share his personal journey of dealing with Knee pain and how he designed this program, based on learnings from somatics, neuroscience, meditation and Mind Body movement practices.
We will explore the right conditions under which the brain learns new patterns of movement, and five key principles of using your body parts for optimal movement. Using these foundations, we will practice
a set of light movement routines that will focus on improved side bending and pelvic flexibility.
Use these to enhance your yoga practice, and improve your daily physical activities including walking, running, sitting, etc. and learn optimal movement patterns.
The session will have a 30 minute introduction followed by a 1 hour light movement session.
Some takeaways from the session:
Conditions under which the brain learns new patterns
Five principles of how to use your body parts for optimal movement
How to apply optimal movement patterns in your yoga practice, other physical activities, and repetitive work habits