Posture and Breath
Richard Rosen
Friday, August 24th – Sunday, August 26th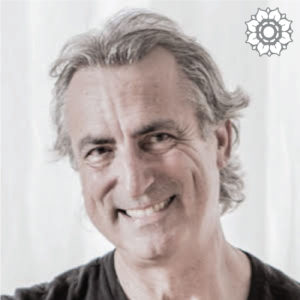 The importance of alignment in asana is often thought of as a relatively recent development. But we read this instruction for sitting in meditation in the more than 2000-year-old Bhagavad Gita: "Holding trunk, head, and neck even, motionless and steady, [the yogi] … should sit." (6.13, translation by Georg Feuerstein)
This intensive will present a series of asana-based exercises that embody a full-body modern version of the ancient call for postural alignment. We'll then put into practice what we've learned from this preliminary work in an asana sequence.
Like alignment, the use of props in yoga (e.g., straps, blocks, etc.) is thought of as a recent development. But again, like alignment, we find the use of props in Hatha Yoga stretches back several centuries. For example, for many centuries yogis have strapped themselves around the lower back and knees when sitting for meditation. Called a yoga "band" (yoga patta), this strap is designed to help the practitioner hold his/her sitting position for a long time. This workshop will cover the use of common modern props (e.g., block, strap, chair) to support/extend/enhance the practice of asanas.
This intensive is appropriate for anyone wishing to teach yoga-asana, those teaching yoga-asana, and those looking to apply a greater understanding of alignment and skillful use of props in their personal practice.
Course Topics
Lecture, asana practice, discussion, partner work
How to support postures with props
Hands on assists
Adjusting postures for people with physical limitations
Accessible pranayama practices for all levels of practitioner
Schedule
Friday, August 24th | 6pm – 9pm
Saturday, August 25th | 12:30pm – 9pm
Sunday, August 26th | 1:15pm – 4:45pm
General

$285

Early-Bird

$255

(through August 6)