Restorative Yoga with Acupuncture
Joanne Varni & Bridget Puchalsky
Saturday, December 2nd | 1:00pm – 4:30pm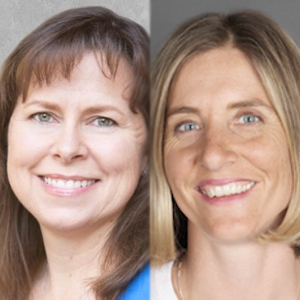 Join Joanne and Bridget for this one of a kind experience through their joint restorative and acupuncture workshop. Even if you have no experience with acupuncture or restorative yoga, this workshop is perfect for anyone feeling depleted, drained, or fatigued, which is very common during the winter months, especially around the stressful holiday season.
The workshop will be a combination of acupuncture and restorative postures that specifically target meridians that need attention and nourishment during the winter months (specifically the kidneys and adrenals). Joanne will guide us into a restorative posture and Bridget will then apply acupuncture needles to those meridians supported during the pose. Several poses and a variety of meridians will be explored.
At the end of the workshop, you will be anointed with essential oils that also support organ health and emotional well-being. Sound bowls will guide you through your savasana experience. You won't want to miss out on this unique experience. Space is limited so please register in advance.
Please wear loose fitting clothing that can easily be moved to both knees and elbows with a loose collar or v-neck.
General

$85

Early Bird

$75

through November 2nd

Members

$75