Sound Healing and Acupuncture:
Spring Growth & Renewal

Danny Goldberg & Bridget Puchalsky, L.Ac.

Saturday, April 21st | 2:00pm – 4:30pm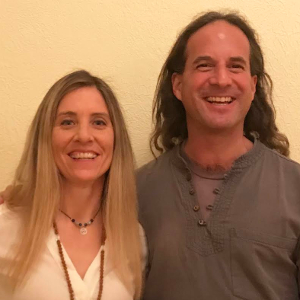 Join us for a one of a kind nurturing experience combining sound healing and acupuncture treatment. Danny will offer sound healing with singing bowls, gongs, and chimes to cultivate healing vibrations that pass through our bodies, opening blockages, allowing our minds to quiet. Bridget will apply acupuncture needles to support the spring's growth energy aligning your body with its highest potential.
During the spring season, we can utilize nature's manifestation of expanding to support our inner and outer growth. This workshop is perfect for anyone feeling ready for change or feeling stuck energy around moving forward, as it's like a jump-start for your qi designed to help you along your highest path. Through the combination of vibrations and acupuncture we experience an inner calm & deep relaxation that enables us to journey within & center, which allows for most optimum expansion into the season.
Please wear loose fitting clothing that can easily be moved to both knees and elbows with a loose collar or v-neck.
Workshop will begin with discussion and gentle yoga movement to prepare for the session.
General

$70

Members

$60

Early-Bird

$60

through 4/3