The Alexander Technique & The Melt Method – Level 2
Rita Rivera

Sunday, September 30th | 1:30pm – 4:30pm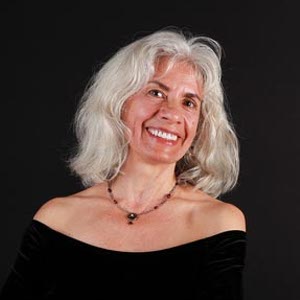 About Rita
Originally from New York, I am an accomplished dancer, teacher and choreographer who ran my own company, Rita Rivera & Dancers from 1983-1996. I was the founder and artistic director of the Santa Cruz Dance Gallery from 1993-2000, the first independent dance performance center in Santa Cruz, California. I have been a guest artist at Cabrillo College and on Theater Arts faculty at San Jose State University, University of California Santa Cruz and Sonoma State University. My desire to deepen into the field of movement awareness lead me to study the Alexander Technique for several years before I entered the teachers training program, completing my certification in 1993. In 2016, I became certified in the Hand & Foot Melt Treatments.
Our posture tells a story. Our posture is a reflection of our thoughts, beliefs and holds the memory of past injuries, present repetitive motions along with emotional & physical stresses.
In our time together we will be deepening into the next level of understanding and embodying the Alexander Technique and the Melt Method. If you have not taken the fundamentals class, you may still register for this class, but it's important that we connect first. Email Rita at ritariverabodymind@gmail.com.
The Alexander Technique
The understanding and embodiment of the Alexander Technique offers an intelligent and comprehensive approach to body mechanics, resulting in stress relief, improved breathing and ease in postural dynamics.
In our level 2 class we will review the fundamentals of how we balance the weights of the torso, the importance of the atlanto-occipital joint and mandible, how we stand and how we walk. We will deepen into these coordination's with more complex movement patterns and turn our attention to breathing and speaking. Special dynamics will also play an important role in integrating what we have learned. We will be working seated, lying on the floor, moving and walking.
Melt Method
The Melt Method, gentle and effective, can help re-hydrate connective tissue and allow the body to release tension. The Melt Method uses small balls – both hard and soft – along with gentle compression for specific points on the hands and feet. I will also be introducing my routine of working with a soft roller along the back and legs, introducing more complex patterns than our fundamentals class. Stress that gets stuck in the body is a major cause of chronic aches and pains. When one is engaged in repetitive actions, seated for long periods at the computer, or facing deadlines and other stresses, the body builds and stores this tension – and pain is the result. The combination of the Alexander Technique and the Melt Method provides an effective approach to re-pattern chronic postural discomforts and imbalances.
General

$60

Members

$50

Early-Bird

$50

through 9/12