The Bliss of Breath
Ty Landrum
Friday, February 23rd – Sunday, February 25th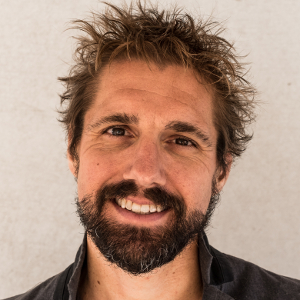 Ty Landrum is the director of the Yoga Workshop in Boulder, Colorado. He is an international exponent of Ashtanga Vinyasa Yoga, which he explores under the direction of his mentor, Richard Freeman. With a PhD in Philosophy, Ty has a special touch for explaining the theory of yoga with color and creativity. His passion as a teacher is to share the brilliance of yoga with anyone who wants to learn.
Hatha Yoga works with opposing forces of breath and invites these forces to align. When the breath aligns, the experience of the body opens up, revealing endless patterns of sensation. The practice is to be present with these patterns, allowing them to unfold in the open expanse of our awareness. Through this practice, we give ourselves space, and we allow our minds to breathe. Our thoughts and feelings begin to expand and contract in an open flow of consciousness. This is the beginning of Hatha Yoga.
In this workshop, we explore some techniques from the Hatha Yoga tradition to bring this experience alive—moving our bodies from the inside, following internal currents of breath, balancing subtle patterns of sensation, and softening ever more deeply into the postures themselves. Through these techniques, the exploration of embodiment can become a profoundly sensual experience, releasing our tensions, quickening our senses, and reconnecting us to the inherent bliss of deep breathing.
| | |
| --- | --- |
| Full Weekend | $225 |
| Individual | See Above |
Only the full intensive is available for purchase online.
Please sign up for individual sessions by emailing Katie.