The Body is a River: Exploring the Yoga of Continuum
Beth Riley
Sunday, June 10th | 1:30 – 4:30pm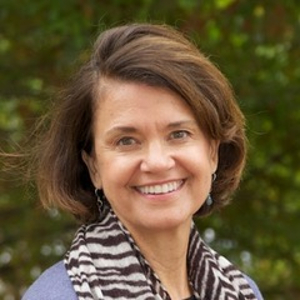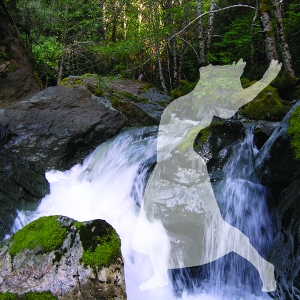 The body is a living process, capable of deep and profound healing, insights, inspirations and experiences. Coming together in a context that engenders open-ended inquiry and discovery, we can amplify our bodies inherent health and fluid intelligence, an integral part of living and loving well.
The movement work of Continuum blends a range of subtle intrinsic movements with more dynamic movement expressions and a rich variety of breaths and sounds, to awaken the experience of the body as a creative process. Emilie Conrad earthed the work of Continuum through her training as a dancer in New York and Haiti in the early 60's. She discovered the intrinsic wave motions of transformation and healing could be accessed by everyone and open a field of awareness that includes the body as an on-going bio-spiritual process.
In this workshop you will cultivate fluid flexibility; discover how to awaken creativity and innovation and facilitate trust in your body's inherent wisdom, enhancing your practices of yoga, meditation and beyond through the cultivation of a unitive consciousness. Practicing Continuum increases vitality and resilience and provides a safe environment for growth and renewal.
Through the practice of Continuum, participants will:
Learn to experience movement as what you are—not what you do—and cultivate curiosity and inner resources for resilience.
Find and access inner vitality, wholeness, and fluid flexibility; discover how to awaken creativity and innovation and facilitate trust in your body's inherent wisdom.
Learn to use breath, sound, and movement to enlarge your capacity to live from the inside out: to move, speak, think, love, play, and work as a liquid organism in a friendly world.
Step outside the cultural models of "body" and "shape" and discover the deep inner world of flourishing life that reveals itself with grace and ease.
About Beth Riley
Beth Pettengill Riley is a seasoned somatic movement activist with over 40 years of experience facilitating workshops in Continuum, Ashtanga Yoga, and mindfulness meditation around the globe. A founding member of Mount Madonna Center, under the guidance of Baba Hari Dass, Beth taught on the faculty of Yoga teacher trainings and Yoga Retreats for over 30 years. She has been an invited presenter at Esalen Institute, Omega Institute, Mount Madonna Center, Open Center, and the Skyros Institute in Greece. She holds a master's degree in dance education from Stanford University.
Beth met Emilie Conrad, Founder of Continuum Movement in 1978 and she continued to study, assist and co-teach with her until her death in 2014. Beth passionately engages embodiment as a spiritual path. She has offered a combination of Yoga and Continuum for over 35 years in accessible and inspiring formats. With a degree in English, she interweaves poetry throughout her classes and workshops.
Her latest project, focusing on teens, is called The Embodied Generation, and is reimaining and inspiring true physical education in the 21st century. For 10 years she has run a program for teens in the health and wellness curriculum at Kirby School, in Santa Cruz, combining mindfulness, yoga, and nonviolent communication to help alleviate the epidemic of student stress and teen anxiety.
Beth started the first Mindfulness-Based Stress Reduction yoga class on the west coast in conjunction with Bob Stahl at El Camino Hospital in Mountain View. She is also president of the board of the International Somatic Movement Education and Therapy Association based in New York and winner of the Good Times Best Yoga Teacher of Santa Cruz award.
General

$75

Members

$60

Early-Bird

$60

(through May 23)