Transformation and Personal Growth through Meditation

Mark Tanaka
Saturday, January 20th | 1:30pm – 4:30pm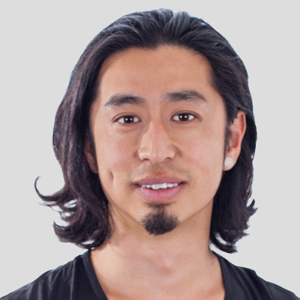 Have you been curious about meditation? Do you want to start a meditation practice but want to know more about it? Are you ready to develop clearer mind, calmer inner state, release old pain and access blissful states of being?
Meditation can be a powerful transformative practice that can add to our yoga practice. Meditation can help us train the inner skills necessary to truly move towards creating a happier and healthier life. Managing our mind, emotions and inner life is instrumental to our well being.
In this course we will explore a multicultural perspective on meditation practice and theory. In this course we will explore a well rounded and practical approach to a variety of meditation practices and a description of their functional applications in language that we can understand.
We will explore a variety of meditative traditions; Theravada Buddhist, Tibetan Buddhist, Hindu, Taoist, New Age. As well as engage in a variety of meditation practices; concentration, mindfulness, visualisations, subtle body meditations, contemplative meditations, open awareness meditations and more.
After the student completes this introductory course, they will have a basic understanding of the various categories of meditations, how to practice them and what the functional application and usefulness they may have for spiritual growth and liberating our vibrancy.
Course Topics
Why meditate? Meditation Theory, Goal and Method from various perspectives
How to apply meditation to create inner calm, resolve old pain and access blissful states.
The importance and power of motivation in meditation practice
Concentration meditations from various traditions
Mindfulness meditations
Love and Compassion Practices
Visualization Meditations
Subtle Body Meditations
Contemplative Meditations
Spiritual Awakening Meditations
How meditations can help with anxiety, stress and emotional challenges
Meditation and Spiritual Growth
How to start and maintain a meditation practice
General

$75

Early Bird

$60

through January 2nd

Members

$60