Yin Yoga 25 Hour Intensive: The Strength of Stillness
Misako Matsuoka
Friday, January 19th – Sunday, February 11th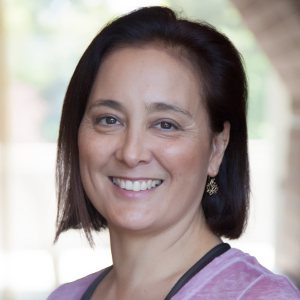 Misako Matsuoka, ERYT-500 is known for her mindfulness based yoga teaching style. In her trainings and workshops she skillfully breaks down more complex concepts into simple terms and maintains an open non-dogmatic approach to all styles of yoga. In her classes, Misako teaches from the heart, making the practices available to all ages and all levels of yoga experience with touches of humor and invitations to look deeper inside. She gratefully acknowledges Paul and Suzee Grilley as the guiding inspiration for her Yin Yoga teachings. Misako is well known in the South Bay area and offers a variety of classes in Yin Yoga, Yin/Yang Yoga, Flow Yoga and Restorative Yoga. This is her 6th year of leading Yin Yoga teacher trainings. For more about Misako see misakomatyoga.com
This teacher training will take you deep into the vital practice of Yin yoga. Yin yoga is a transformative practice for the body and mind. The passive, long held but gentle postures allow releasing of long held tightness in the deep tissues of the body while recharging the energetic systems. The Yin practice invites the the mind inward into a contemplative meditative state, encourages the balance of effort and ease without strain, and promotes deep connection to the present moment. This experience will provide you with a solid foundation to teach Yin yoga, how to include Yin yoga in a more active class or simply to take your own practice to a much deeper level. Class size is limited so that you will have plenty of time for individualized attention.
In this training:
Learn how to modify postures for your unique body
Receive a manual including specific sequences to take home with you
Develop a personalized home practice
How to set the tone of the class through use of music and reading
How to modify the postures for students limited by restrictions.
Subjects covered
Theory behind Yin yoga
Effective teaching techniques
How skeletal anatomy informs the variations of postures
How to support your body with yoga props such as blocks, blankets, sandbags and bolsters
The connection between meridian theory and fascia
Yin yoga philosophy
Yin breathing techniques
Understanding of the benefits
Requirements for enrollment
Current RYT status
Current enrollment in an accredited Registered Yoga School or by written approval by instructor
25 Hours CEU's awarded to Registered Yoga Teachers

Schedule
Friday, Jan 19th | 6-8:30 PM
Saturday, Jan 20th | 1-7:30 PM
Sunday, Jan 21st | 1:30-4:30 PM
Friday, Feb 9th | 6-8:30 PM
Saturday, Feb 10th | 1-7:30 PM
Sunday, Feb 11th | 1:30-4:30 PM
General

$595

Early-Bird

$495

(through December 15)