Yoga and Traditional Chinese Medicine
Bridget Puchalsky
Friday, April 27th – Sunday, April 29th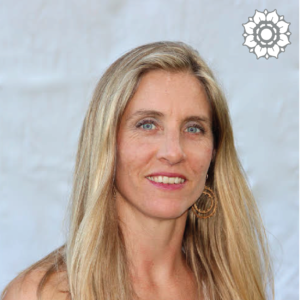 In this interactive 15-hour intensive, participants will explore how Traditional Chinese Medicine (TCM) relates to yogic postures and principles. This intensive will strengthen your relationship to the natural world by introducing and exploring how to create personal balance based on the foundational principles such as: yin and yang, five elements, essence, qi and spirit.
This intensive is open to anyone interested in yoga and holistic medicine either for application to personal growth, healing arts work or yoga instruction, it is an all levels course. If you are a teacher or in the healing arts you will become fluent in investigation of yoga practice through a Chinese Medicine lens, thus absorbing this knowledge into your toolbox in order to utilize it in teaching in an informed and accurate way.
The weekend will be both lecture and experiential, deepening your understanding of subtle energies in the body as well as exploring physical anatomy such as organ systems and fascia. Lecture portion will include theories of yin and yang; five element; meridians; and energetics. First you will learn the meridians, then we will practice together experiencing each meridian in yoga postures and sequences. We will explore some rock star acupressure points with postures and therapy balls.
Course Topics
Chinese medicine theory
Yin and yang theory
The meridians / channels of energy flow
Five elements applied to constitutions (personal type)
Demonstration, practice and experiential work of applying the meridians and five elements to yoga practice or teaching
Learn how to incorporate holistic medicine into your daily life
Learn Energetics of jing (essence), Qi (life-force) and Shen (spirit) to support a balanced life
Recommended Reading
The Web That Has No Weaver, Ted Kaptchuck
Anatomy Trains, Thomas Myers
Between Heaven and Earth, Beinfield, Korngold
Required Materials
Bring a tennis ball or yoga therapy balls (available at studio)
About Bridget
Bridget Puchalsky L.Ac. MTCM is a nationally recognized and state licensed Acupuncturist, Ayurveda Practitioner and ERYT 500 Yoga Educator. Bridget has been teaching and practicing holistic medicine for over ten years. Bridget practices Chinese Medicine and Acupuncture in private practice in Santa Cruz and at BTY Wellness Center, and she is also on the medical staff at Kaiser Permanente in San Jose. Her specialty as a yoga instructor lies in the knowledge of blending of energetic systems to create and maintain balance through seasons and life cycles.
Schedule
Friday, April 27th | 6pm – 9pm
Saturday, April 28th | 12:30pm – 9pm
Sunday, April 29th | 1:15pm – 4:45pm
General

$285

Early-Bird

$255

(through April 9)