JOY of Yoga 200 Hour Training
Live Your Practice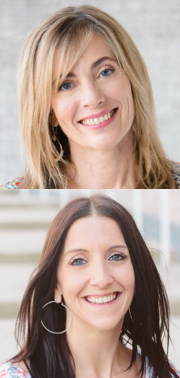 The JOY of Yoga program represents both western medical approaches and alternative methods to health and well being, providing knowledge and insight into both the workings of the human body and the nature of mind. This program balances an understanding of the roots of yoga with innovative applications of yoga and mindfulness in contemporary culture. Since the creation of the JOY of Yoga Teacher Training in 2006, this program has been offered locally, nationally, and internationally.
The training is run by Jennifer Prugh and Noell Clark, both of whom have extensive background in running trainings and who have devoted their lives to yoga. Jennifer and Noell bring their individual and unique areas of expertise to this program; joining science, art, philosophy, and practice seamlessly to form a well rounded and holistic program.
This program will equip you with the skills to teach professionally. You may also take the JOY training for personal development. You will leave this program equipped with the knowledge and skills necessary to live a conscious and inspired life.
How It Works
The JOY of Yoga 200 Hour program consists of two phases: Dynamics and Foundations.
Once complete, students are eligible to register as a 200 Hour certified yoga teacher with Yoga Alliance.
Registration Requirements
Have a minimum of one year of consistent practice.
Apply and gain acceptance in the JOY of Yoga 200 Hour program.
Graduation Requirements
Complete Phase 1 (Foundations) and Phase 2 (Dynamics). Both phases are offered as ten day intensives.
During the Dynamics Training:

Pass an anatomy test and a sanskrit test with a minimum score of 80%.
Teach a yoga sequence based upon the 84 postures to your peers.
Phase I:
Foundations
100 hours
Deepen your understanding of the vast tradition of yoga.
Topics
Science of asana; postures and alignment
Western anatomy and subtle anatomy (Noell Clark and Jennifer Prugh)
History of yoga and yoga philosophy (Matthew Hahn)
Evolution, cross-pollination, and varieties of yoga
Breathing practices (pranayama)
Meditation
Sanskrit pronunciation
Investment
$1800 (Regular)/ $1650 (Early-bird)
50% non-refundable deposit
Complimentary unlimited yoga for 90 days (over $400 value)
Phase II:
Dynamics
100 hours
Explore the fundamentals of teaching safely, efficiently, and effectively.
Topics
History of modern yoga
Principles of sequencing and assisting
Teaching techniques: methodology and reading bodies
Developing your voice and utilizing language
Pre and post natal practice adaptations
Trauma informed teaching methods
The psychology and ethics of teaching
The business of yoga
Investment
$1800 (Regular) / $1650 (Early-bird)
50% non-refundable deposit